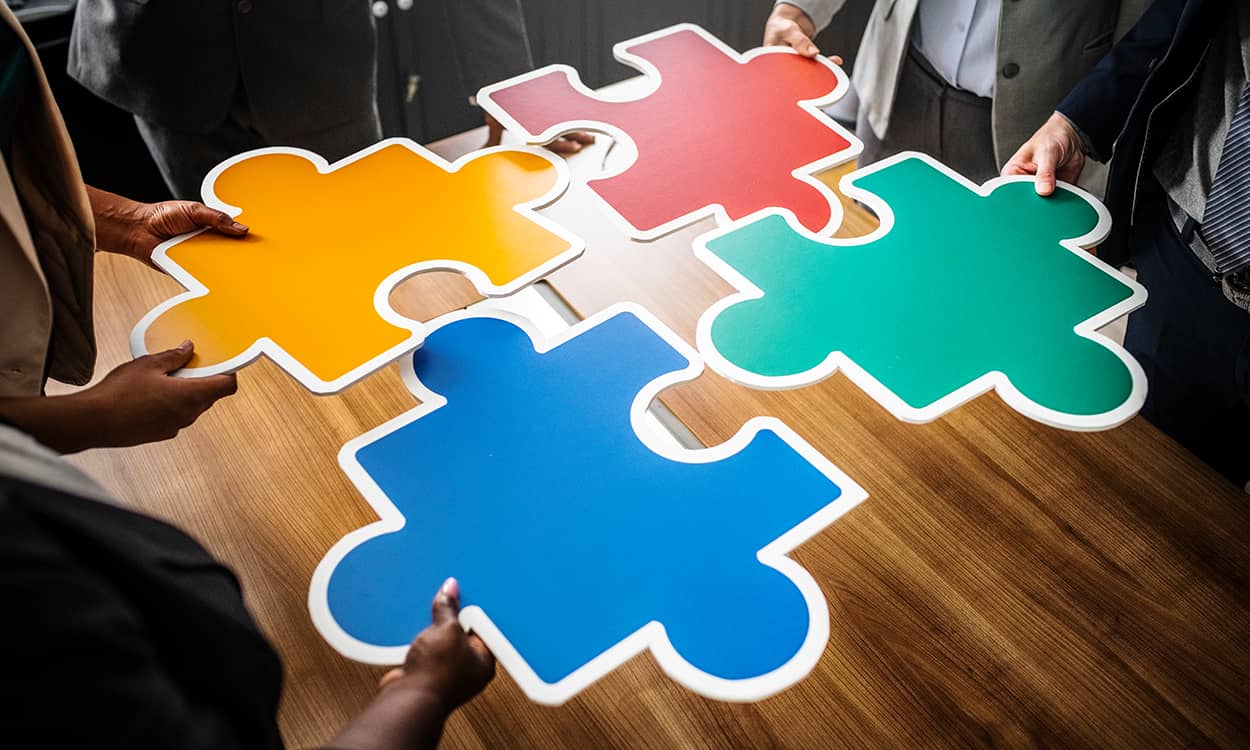 MULTI-LEVEL MARKETING MERCHANT ACCOUNTS
HIGH RISK MERCHANT ACCOUNTS FOR MULTI LEVEL MARKETING (MLM) BUSINESSES.
FAST APPROVALS. AGGRESSIVE PRICING. BETTER SERVICE.
Payment Processing Walk Through for Multi Level Marketing Companies
What is an MLM? Multi-level marketing (MLM), also called network marketing, direct marketing, relationship marketing or pyramid selling, is a controversial marketing strategy for the sale of products or services where the revenue of the MLM company is derived from a non-salaried workforce selling the company's products or services. Agents earnings are derived from a pyramid-shaped or binary compensation commission system of the participants beneath them. Multi level marketing firms operate across a broad range of industries. Whether your business sells beauty products, jewelry, or toys, direct selling is an excellent business structure for scalable distribution. PayMystic has created an online Multi-Level Marketing Business walk through with additional important information about setting up a MLM merchant account, controlling chargebacks, managing risk, and keeping merchant accounts in good standing.
Who is PayMystic?
PayMystic is a recognized global payment processing brand among many Multi-Level Marketing companies. PayMystic's extensive network of partner banks, payment experts, and elite portfolio of tailored online payment solutions has helped launch entrepreneurial MLM start-ups and enterprise organizations to the next level of corporate growth by reducing basis points and risk that's associated with higher transaction volumes.
Thousands of merchants, from start-ups to enterprise-scale organizations, leverage PayMystic's curated knowledge, expertise and experience of high-risk payments to securely process millions of transactions across an array of vertical industries. PayMystic works closely with Multi-Level Marketing firms, providing tailored solutions and timely advice to national and regional service providers, while helping them maintain the highest standards of banking and payment card industry compliance.
PayMystic's team of experts, combined with our technology partners' proven record of successful MLM businesses, can facilitate successful new company launches and help existing businesses grow and scale.
Multi-Level Marketing Guide to Processing Payments
A Brief Guide to the Multi-Level Marketing Industry:
Enabling Commerce for Multi-Level Marketing Businesses:
Managing Commerce for Multi-Level Marketing Businesses:
A Brief Guide to Multi-Level Marketing Companies
Multi-Level Marketing: An Economic Landscape
In the early 1900's right after the the industrial revolution is when the first MLM or Multi Level Marketing is said to have been created. Following another boom in the 1980's and 1990's the direct selling industry soared with multilevel marketing (MLM) companies selling everything from vitamins, cosmetics to kitchen tools and even lingerie. MLM's approach to sales is when an individual becomes a product distributor and gets paid a commission on the sales made by other distributors he or she recruits.
Before social media and the internet, MLM marketers hosted parties with friends to show off and sell their products. Just the same how Tupperware® became a household name in the 1950's when stay-at-home moms could work and enjoy the benefits of earning an income. Now, direct marketers or MLM members host online parties and invite friends from social media to attend. "Network Marketing" and "Multi-level Marketing" (MLM) have been described as being synonymous, with it being a type of direct selling. MLM source information emphasize that multi-level marketing is merely one form of direct selling, rather than being direct selling.
Other industry terms that are sometimes used to describe multi-level marketing include "word-of-mouth marketing", "interactive distribution", and "relationship marketing".
Top performing companies in the Multi-Level Marketing space are seeing more success by offering the ability to buy MLM products online. By providing a way for customers to purchase your products, you can expect your company to gain increased sales.
Competing against large market dominators such as Amway, Avon, or Herbalife is like David going up against Goliath. This is why many MLM entrepreneurs have found success by specializing in niche markets such as CBD, clothing, and supplements. These niches are smaller than general-purpose MLM companies, but the profit margins are higher and the customers tend to be very loyal. These types of specialty MLM sales also lend themselves well to selling online where merchants have an expanded customer base.
By offering MLM products online, companies can also increase their sales by finding consumers who are searching for these products on the internet.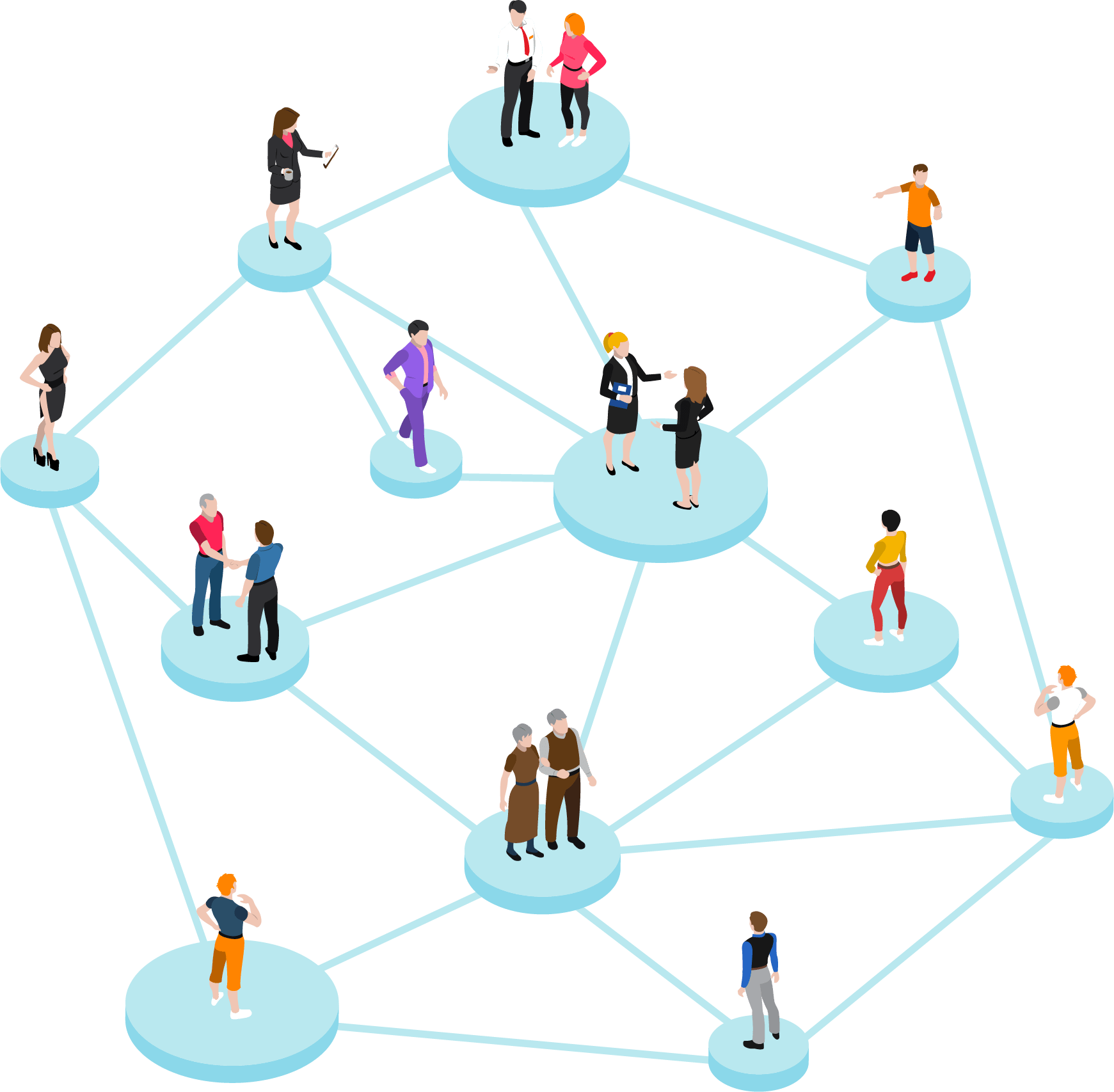 Multi-Level Marketing SIC, NAICS & MCC Codes
Multi-Level Marketing providers are categorized by SIC Codes, NAICS Codes and Visa Merchant Category Codes (MCC) to comply with payment card industry requirements.
Proper classification is vitally important to prevent funds from being held in reserve for misrepresentation. The Multi-Level Marketing industry has a specific NAICS code which is grouped under "Other Direct Selling Establishments" in NAICS or MCC codes, and can be classified according to the nature and focus of services. The following are some examples:
Additional information on Visa MCC can be found in this downloadable guide.
Enabling Multi-Level Marketing Commerce
How do I create an eCommerce Multi-Level Marketing Merchant Account?
The first step in enabling online commerce is to establish a merchant account. The Multi-Level Marketing industry is classified as higher-risk, making some businesses ineligible for merchant accounts at some sponsoring banks. Luckily, PayMystic's expanded network of banking relationships accepts the MLM category and provides competitive rates, terms and conditions.
Multi-Level Marketing companies may find it advantageous to work with processing partners who are familiar with their industry, jargon and common business practices, that's why PayMystic's Payment processing sales representatives who are familiar with Multi-Level Marketing lingo, regulations and practices may be more effective at managing relationships. Multi-Level Marketing companies who work with knowledgeable processing partners, can save time and money, improve efficiencies and attract and retain more customers and followers.
Why are Multi-Level Marketing companies considered high-risk by some banks?
Some banks are not willing to accept MLM businesses as the industry can have higher-than-average number of chargebacks. An entrepreneurial start-up company that has created a Multi-Level Marketing business may not anticipate the risks involved in working with consumers whose sometimes unrealistic expectations about using MLM products. Given that many banks may not understand the MLM industry and that many people desire these products, it may be difficult for them to find a bank that understands the process. Multilevel marketing merchant accounts are not the easiest to get approved. While all merchant accounts will require a review by underwriters, many traditional payment processors scrutinize MLM companies. Extensive reviews of products, ingredients, services, and marketing techniques will often result in a rejection if the under writing sponsoring bank is irrespective of the quality of an MLM company's business model.
Multi-Level Marketing have also been a target for fraudsters as the parts have high resale value. As EMV chip cards are now widely deployed fraud has moved online.
Here are some risks commonly associated with the MLM industry:
Exaggerated Claims:

Consumers who do not receive the dramatic results they expect from a product may initiate a chargeback. They do not even have to prove the company made an exaggerated claim. They only need to demonstrate that a MLM company hinted at a great result to win a dispute. Regulatory compliance regarding health claims and truth-in-advertising creates additional exposure for Multi-Level Marketing companies.

Subscriber Remorse:

Consumers who opt in for recurring billing may forget that their credit card will automatically be billed every month. They will then dispute the charge that appears on their credit card statement. Many card issuing banks require consumers to contact the merchant before they process a chargeback request.

Lack of Infrastructure:

MLM companies in the early stages of setting up their businesses may not have the appropriate levels of customer service support to deal with consumer complaints and inquiries. Consumers who are unable to communicate their concerns to merchants are at increased risk of turning to payment card issuers for refunds and chargebacks.
Can PayMystic Acquire Multi-Level Marketing Merchant Accounts?
Yes, at PayMystic, Multi-Level Marketing are our specialty. Our financial services specialists are familiar with the industry's unique framework and diversified categories, business models, SIC and NAICS codes and VISA MCC. We underwrite our MLM merchants before sending their applications to our sponsor bank.
Once new merchants establish credibility and trust with PayMystic's banking partners, they receive personalized attention and ongoing risk management from PayMystic's team of payment specialists. This personalized service, coupled with the sheer volume of transactions we process through multiple banks, ensures our merchants receive the highest level of service and support.
Choosing the right payment processing partner is critical, because without the ability to accept payments, merchants are out of business. PayMystic's merchant onboarding process combines sophisticated technology with human oversight and review. Experienced underwriters who understand the Multi-Level Marketing industry, and have expertise in payment card brand and banking industry compliance, bring a refreshingly holistic approach to new account set-ups.
Whether you're interacting with customers in person, your interactive website, or mobile app, PayMystic will give every merchant the attention and resources they deserve and a one-stop shop for processing solutions. The MLM industry is growing and PayMystic can help accelerate that growth. The first order of business is eliminating any barriers to progress. Look no further than PayMystic, where getting a merchant account will open doors to a bright and prosperous future.
Why is so much information required to obtain a Multi-Level Marketing Merchant Account?
Because of the potential higher risk associated with Multi-Level Marketing companies, more due diligence is required during the new merchant onboarding process. Also, not many sponsoring banks will transact MLM merchants, but luckily PayMystic has a vast network of sponsoring banks. This means underwriters need to review a range of documents to assure the business is compliant, financially sound, and a good credit risk. PayMystic is unique because we underwrite merchants in-house before we submit their applications to the bank. Because our team of underwriters is experienced in high-risk, your business is presented to the bank with all required documents and full disclosure, to engender trust and stability.
Presenting your business in the best possible light from point of first contact is important because merchant accounts are essentially a line of credit from a processor. Because high-risk merchants have higher chargeback ratios and regulatory exposure, financial institutions are concerned they may violate card brand rules, laws and regulations. Complaints to the FTC against a merchant create liability not only for merchants, but can also hold processors accountable under Know Your Customer (KYC) regulations.
PayMystic's in-house team of underwriters and risk managers have curated knowledge in all areas of high risk. We are best qualified to guide you through the process efficiently and painlessly while helping to present your business to increase approval and gain credibility.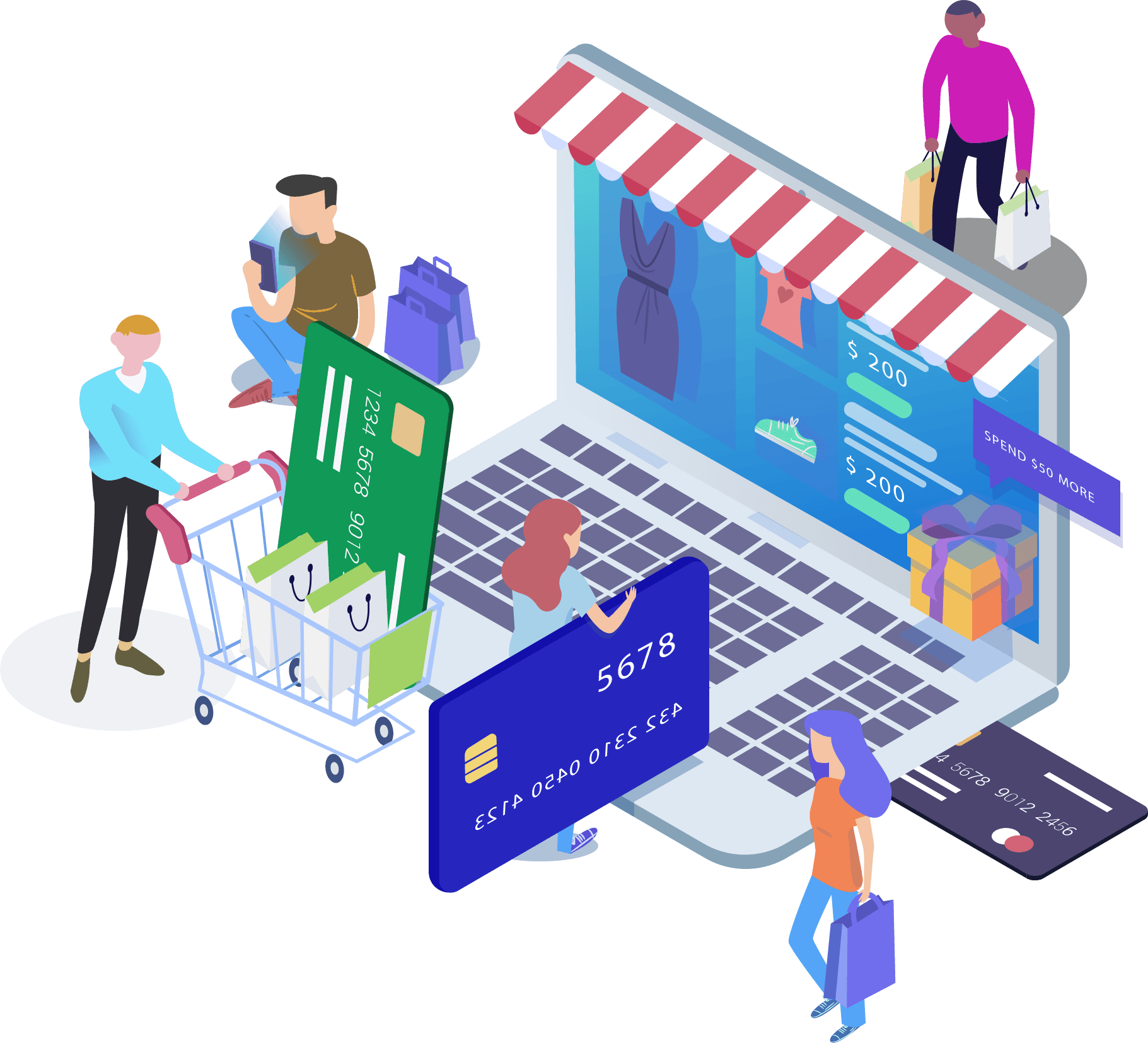 How do I increase my Multi-Level Marketing processing volume limits?
Once a MLM company is approved, payment processors set monthly processing limits for new businesses, typically between $25,000 and $50,000 per month, for the first three-to-six-months. This gives processors time to develop a customer risk profile by evaluating payment flows, average ticket sizes, processing levels and chargeback ratios.
Those Multi-Level Marketing companies that maintain a stable, consistent performance throughout their initial trial periods can usually increase their processing limits. PayMystic's risk management team works with merchants and sponsoring banks to shorten trial periods and raise processing limits based upon good merchant credibility.
Managing Alerts, Refunds and Chargebacks for Multi-Level Marketing Companies
Maintaining a low chargeback ratio is key to maintaining a healthy merchant account. When chargebacks exceed card brand maximums, your merchant account is at risk of being shut down. If a merchant category has consistently excessive chargebacks, banks will sometimes shut down an entire vertical industry. For this reason, it is critical for high risk verticals to self-regulate and work collaboratively to establish industry best practices.
How can I track my chargeback and refund ratios?
Keeping track of your Transaction Chargeback Ratio as well as your Volume Chargeback Ratio is critical because this is what Visa, Mastercard and payment processors monitor. Payment processors with high chargeback ratios in their merchant portfolios can trigger unannounced audits by Visa or Mastercard. For this reason, PayMystic, closely monitors chargeback and refund ratios, reacting quickly to spikes in activity. Excessive refunds, frequently the result of alerts, can be a sign of fraud or poor business practices. This type of information the card brands and banks may consider when assessing risk and potential closure of a merchant account and or vertical.
The formulas shown below use simple math to derive Transaction Chargeback, Volume Chargeback and Refund Ratios:
Transaction Chargeback Ratio:

Add total monthly number of chargebacks and divide by total monthly number of transaction. For example – if during a month you processed 5000 sales, and there were 100 chargebacks, your chargeback ratio would equal 100/5000, or 2.00%.

Volume Chargeback Ratio:

Add total monthly dollar amount of all chargebacks and divide by the total monthly sales volume.
For example – if during a month, you processed $500,000 in sales, and your chargebacks were $10,000, your chargeback ratio would equal 10000/500000, or 2.00%.

Transaction Refund Ratio:

Add total monthly number of refunds and divide by total monthly number of transactions.
For example – if during a month you processed 5,000 sales, and there were 100 refunds, your refund ratio would equal 100/5000, or 2.00%.

Volume Refund Ratio:

Add total monthly dollar amount of all refunds and divide by the total monthly sales volume.
For example – if during a month, you processed $500,000 in sales, and your refunds were $10,000, your refund ratio would equal 10000/500000, or 2.00%.
How do I maintain low chargeback and refund ratios?
It is important not to ignore chargebacks, because win/loss ratios matter. Visa and Mastercard can impose penalties and fines in the tens of thousands on payment processors and their sponsoring banks for continuing to process transactions for merchants that exceed the permissible 2 percent chargeback ratio. Non-compliant processors and banks may also be subjected to further scrutiny and potential shut-down by card brands and regulators.
Here are some recommended ways to maintain low chargeback and refund volume ratios:
Create an easy refund process:
Refunds are a reality of life and a cost of doing business in the MLM industry. By accounting and budgeting for refunds, MLM merchants can accommodate dissatisfied customers, avoid chargebacks and improve transaction flows.
Stop fraud before it happens:
Proactively identify fraudulent and stolen cards and suspicious behavior when possible. Having items like an SSL certificate, additional billing details, and other fraud detection tools.
Be accessible to customers:
Dissatisfied customers who have access to live support will frequently be satisfied that they had the opportunity to air their grievances. They may be satisfied with a simple return or refund and find it unnecessary or initiate a dispute or chargeback.
Use automated emails:
Follow product orders and shipments with a simple survey or thank you email. This simple gesture will improve brand recognition when customers receive their credit card statements and make it easy for them to contact your company to complain or request a refund.
Implement a billing support hotline:
Providing customers with a dedicated, toll-free number and email address will alleviate their concerns and build good will. Multi-Level Marketing businesses that are highly accessible to customers have been shown to increase customer loyalty and decrease chargeback and refund ratios.
Maintain excellent logistics and fulfillment:
In the always-on, always-connected world, customers expect immediate confirmations and emailed receipts when they place orders online. A good CRM program can automate this process and include tracking information with each shipment notification.
Maintain a high transaction count:
Companies with high levels of credit card transactions are in a better position to absorb chargebacks. Low-volume merchants can find themselves in the dubious position of having a high chargeback ratio with just a few chargebacks.
Initiate pre-chargeback and refund alerts:
Create instant notifications of incoming requests for refunds, chargebacks and assorted customer inquiries. These services can be implemented in-house or outsourced to third-party providers. Merchants have a small window to react to customer disputes before card brands rule in favor of consumers. Automated chargeback and refund alert systems help merchants mitigate risk.
How do I choose an eCommerce gateway?
Multi-Level Marketing providers rely on eCommerce and POS (Point of Sale) sales to scale their businesses. Credit card payments transacted online or by phone are called Card Not Present (CNP) transactions. Online CNP transactions involve credit card gateways that transmit payments from merchants to their payment processors.
Following is a list of recommended attributes of payment gateways that address the unique requirements of MLM Merchants:
Support multiple merchant account IDs (MIDs):
Some Multi-Level Marketing companies may need multiple merchant accounts to support their diversified array of offerings. Gateways should ideally be able to manage multiple merchant I.D.s organized under one master MID relationship.
Simple integration:
Payment gateways need to seamlessly integrate into CRMs, POS systems, third-party software, and ecommerce shopping carts to facilitate all forms of online, MOTO and in-store commerce.
Enhanced reporting tools:
Multi-Level Marketing companies need access to a variety of real-time reports and transaction data to grow and scale their businesses and manage chargebacks and refunds.
Merchant Dashboard, with permission levels:
In addition to enhanced reporting, MLM businesses need secure access to transaction data from anywhere they happen to be working, with built-in permission levels to facilitate all levels of employees and management.
Payment gateways must comply with the Payment Card Industry Data Security Standard (PCI DSS). Ask your gateway provider if they are PCI DSS compliant and verify their certificate annually. Multi-Level Marketing businesses also need a gateway with a data vault for tokenization of credit card numbers and encryption of customer personally identifiable information (PII).
Tokenization replaces a Primary Account Number (PAN) with a randomly generated set of numbers/letters and records this in the data vault. This is to prevent hackers from accessing customer data. By storing PII and PAN in a highly secure, offsite location merchants shift their liability to the gateway provider. Encryption and tokenization keep your customer's information safe while allowing merchants access to the data for future transactions.
Growing and Scaling Your Multi-Level Marketing Business
It's a Great Time to be in Multi-Level Marketing Industry
The Multi-Level Marketing industry has become a worldwide phenomenon that is only continuing to grow. PayMystic is excited to play a supporting role when it comes to the growth of MLM companies. Our extended family of Multi-Level Marketing businesses, with vastly different models and product sets, are equally committed to optimal results, performance metrics and profitability. Some offer subscription programs; others provide mobile apps. All want affordable and easy high-risk payment card processing, which is our specialty.
Affiliate Marketing
What is affiliate marketing? Affiliate marketing is a partnership between merchants and affiliated individuals and companies that sell for them on the internet. Companies of all sizes, from leading global brands to start-up entrepreneurs, use the affiliate marketing model to great advantage, finding it an effective and lucrative ecommerce strategy. For example, thousands of Amazon.com affiliates promote products on their websites, redirecting buyers to Amazon's site where they can check out and complete the sale. These sales are tracked by unique URLs that enable affiliates to earn commissions.
Creating an effective affiliate marketing plan begins with identifying trusted and reputable affiliates with extensive networks and followers, retail analysts have noted. These sources can help introduce products and services to markets outside a company's traditional marketing footprint. Some examples might be a blogger with thousands of followers, or an e-zine with a strong vertical industry focus.
Because affiliate marketers are ideally an extension of a company's brand and salesforce, it is crucial for organizations to create an affiliate program with clearly articulated terms and conditions, leaving nothing to chance. Some companies may outsource most of their promotional efforts to affiliate marketers. Others may supplement their traditional salesforce with a few affiliate partners.
Companies need to consider their primary objectives and corporate culture when creating an affiliate marketing program. Companies that manage more than one sales force, such as telemarketers and outside sales, have learned to structure sales programs to ensure that different teams are not competing against each other. This principle is equally relevant when working with affiliate marketers, who have proven to be most effective when they are not in direct competition with internal sales teams.
What are Five Essential Components of an Affiliate Marketing Plan?
Payment acceptance: Affiliate marketing takes place on the internet, where payment methods vary. Merchants that only accept traditional credit cards will miss the opportunity to scale their businesses globally, by not accepting the most popular payment methods of other countries. Partnering with a company that specializes in cross-border payments and understands the unique regulatory environments of different countries around the world, will solve this issue.
Establish dedicated URL links: Targeted, accurate URLs are directly tied to affiliate marketers' commissions and need to directly link to landing pages and product codes. Companies need to work with IT specialists to accurately track and promptly commission affiliate sales.
Create a coupon program: Considering how many consumers search for coupons and offers online, doesn't it make sense to create coupon programs that help affiliate partners attract prospective buyers? Discount codes are one of the biggest growth hacks on the internet and show no sign of slowing down.
Stay in touch with affiliate partners: Establishing deep ties with affiliate partners means notifying them in real-time of any changes in inventory, pricing models and promotions. No company can afford the embarrassment of having an affiliate learn of a discontinued item or clearance sale through a third party. As sales representatives on the front lines of selling a company's products, affiliate marketers deserve real-time alerts to keep them agile and motivated.
KPIs, banners: Affiliate marketers, like any sales professionals, need to know their key performance indicators, not only to track their closing rates but to be inspired to reach even greater heights. While there are multiple ways to do this, establishing a secure portal where they can log in and view their activity, commission status and current promotions will help them stay on track and cut down on customer service calls.
How can Merchants Prevent Affiliate Fraud?
Know Your Affiliate (KYA):

Before you approve a new affiliate, your first step in preventing affiliate fraud is to fully vet them. Ask the Affiliate about their current brand relationships and how they promote their products. Their responses will help you evaluate if their values and culture are consistent with your company's image and brand. Ask the affiliate how they will drive traffic & sales to your offer. Check to see if the affiliate has behaved fraudulently in other programs before approving them.

Review the Affiliate Site to See:

Is their website(s) compatible with your brand standards?
What visual impression are they creating, are there false claims being made?
Is the copy written in a way that will enhance or cheapen your brand?
Are the product descriptions accurate?
How well are they promoting their site?
How well do they integrate with social sharing options?

Enforce Affiliate T&C and keep them updated:

To stay apace with ever-changing rules and regulations, it is necessary to periodically update your affiliate terms and conditions. Let your affiliates know how these updates will be broadcast and request confirmation. Be sure to include a due date for compliance to the new terms as well as an enforcement strategy.

What is the best way to enforce Affiliate Terms?

Monitor for violations using technology and human intelligence. Consider contracting with third-party service providers that use technology to monitor websites, or build those capabilities in-house. Ideally, machine learning coupled with human intelligence is the best way to ensure compliance.
What is the best way to spot affiliate fraud?
The adage, trust but verify, applies when monitoring affiliates. The following guidelines can help identify potential fraud:
URLS's with multiple redirects: It is important to know if the affiliate is using an approved site for your offer or unapproved sites to send fraudulent traffic.
Look at referring URL's for the original source of leads and sales. Check for trends to identify sub-affiliates associated with fraud and high chargeback ratios.
Multiple transactions from a single IP address. This could indicate an affiliate or sub-affiliate is running stolen credit cards to place multiple orders.
Use transaction history and trends to Investigate spikes in leads or sales.
What are common affiliate marketing words, expressions and phrases?
Affiliate software: Unique applications developed by companies to track and manage their affiliate marketing programs.
Affiliate link: This distinct URL, created for each affiliate marketer, enables companies to recognize, track and pay commissions to affiliates.
Affiliate ID: These unique IDs are sometimes used in addition to unique URLs on websites to identify affiliate marketers and ensure that they are compensated for sales.
Payment Mode: Pertains to the method of payment used by a consumer to complete an affiliate-referred sale. Most affiliate programs offer payment methods beyond traditional credit cards to appeal to global consumers.
Affiliate Manager/OPM: Affiliate managers, who specialize in all aspects of affiliate marketing, provide expert guidance on establishing and maintaining affiliate programs.
Commission percentage/amount: This refers to the percentage of each sale that companies provide in commissions to their affiliate marketers.
2-tier, or multi-tier, affiliate marketing: Like multi-level marketing schemes, this method rewards affiliate partners for referrals and recommendations, creating a second tier of sub-affiliates who can also earn sub-affiliate commissions.
Landing pages: This web page is used to promote a specific product and is frequently used to test a market's receptivity to a product or service.
Custom affiliate income/account: Some companies reward top-producing affiliates by creating an elite sales program with higher-tiered commissions.
Link clocking: Link clocking shortens affiliate-identifying links, keeping them short and easy on the eyes.
Custom coupons: Custom coupon programs, directly linked to specific affiliates, help companies track and analyze affiliate sales.
A growing number of companies are working with PayMystic to optimize and grow their affiliate programs. Contact us today for a no-obligation review.
Join the growing community of MLM businesses that process with PayMystic Payment Processing
Thank you for taking the time to review this compendium to learn about available opportunities and solutions in the Multi-Level Marketing industry. We look forward to welcoming you to our growing merchant community.
Our online application takes minutes to complete. Once approved, our relationship managers will help you personalize your business management portal and leverage our full complement of secure payment gateway and chargeback management tools. They'll help provision your processing account, eCommerce website and POS systems in brick-and-mortar stores.
PayMystic will also make it easy for your customers to find you, by helping you create an engaging online and in-store presence and seamless customer checkout experience. Take your Multi-Level Marketing business to the next level today.